2018/03/03
#
Hinamatsuri . Japanese celebration .
March 3rd is one of the many special days in Japanese culture.
Unlike the other national holidays, this is a special day to celebrate girlhood <3
How is it celebrated then?
Well, every girl has her own set of dolls called "Hina Ningyou (雛人形)".
Her family will arrange the doll set around March 3rd, and wish for the happy marriage in their daughter's future.
Every doll set will have at least 2 dolls – "Odairi-sama" and "Ohina-sama" – the prince and the princess!
The doll set can get larger and larger depending on how much money you can spare at the birth of your daughter, but especially in a city like Tokyo it is more of a spacing issue lol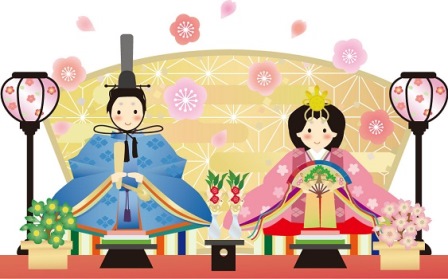 So if you grew up in an urban apartment flat or the "Japanese mansion" flat, there's absolutely no shame in having just the prince and princess, or perhaps just a couple more groups of servants or musicians.
In our Global Division office in Shinagawa, we are celebrating with a very simple set of just the prince and princess – BUT IN DISNEY STYLE!!!
(it's really important as we have few girls who are not married yet…lol)
Pop in to our shop, even just to say hi to us or to Prince Micky and Princess Minnie 🙂
Written by Otoha